Shopfine – Responsive Multipurpose VirtueMart Template is a powerful template for Virtuemart. This template will make your website become to greatest eCommerce website, for any purpose.
This template is perfect for any type of store and comes with lots of awesome features, such as: mega menu, blog with comments, product zoomer, product quick view, advanced Ajax, newsletter, Jcarousel Product etc…Especially, it can works well and fit well on all the web enabled devices and mobile browsers.  It is extremely flexible homepage by full sliders with powerful effect.
One more outstanding feature of the template is integrated by advanced extensions like Virtuemart Color Swatch extension allows administrators to apply attributes into a single product with different swatch images.  It is easy for customers to view and choose directly colors for products because color swatch is available on product Category. Moreover, One Page Check Out that is the best choice for reducing 6 steps in 1 step to check out shopping process and save big time. Getting fun and easy with Wishlist and Comparison, which allow customer to add products to buy latter and get the best product after comparing.
In addition, Shopfine – Responsive Multipurpose VirtueMart Template is also equipped with useful features, such as Popup Login allows customers to login instantly without leaving homepage. Filter Category helps them navigate necessary contents easily.
Shopfine – Responsive Multipurpose VirtueMart Template is compatible with Joomla 2.5.x (2.5.22+) and Virtuemart 2.6.6 it also supports multiple languages and currencies to your website.

Home page
This template is a large space, which is convenient for you to display main image & detail information of product impressively, and you can show other related elements cleanly and clearly on detail page so that customer will feel your store very tidy at first sight.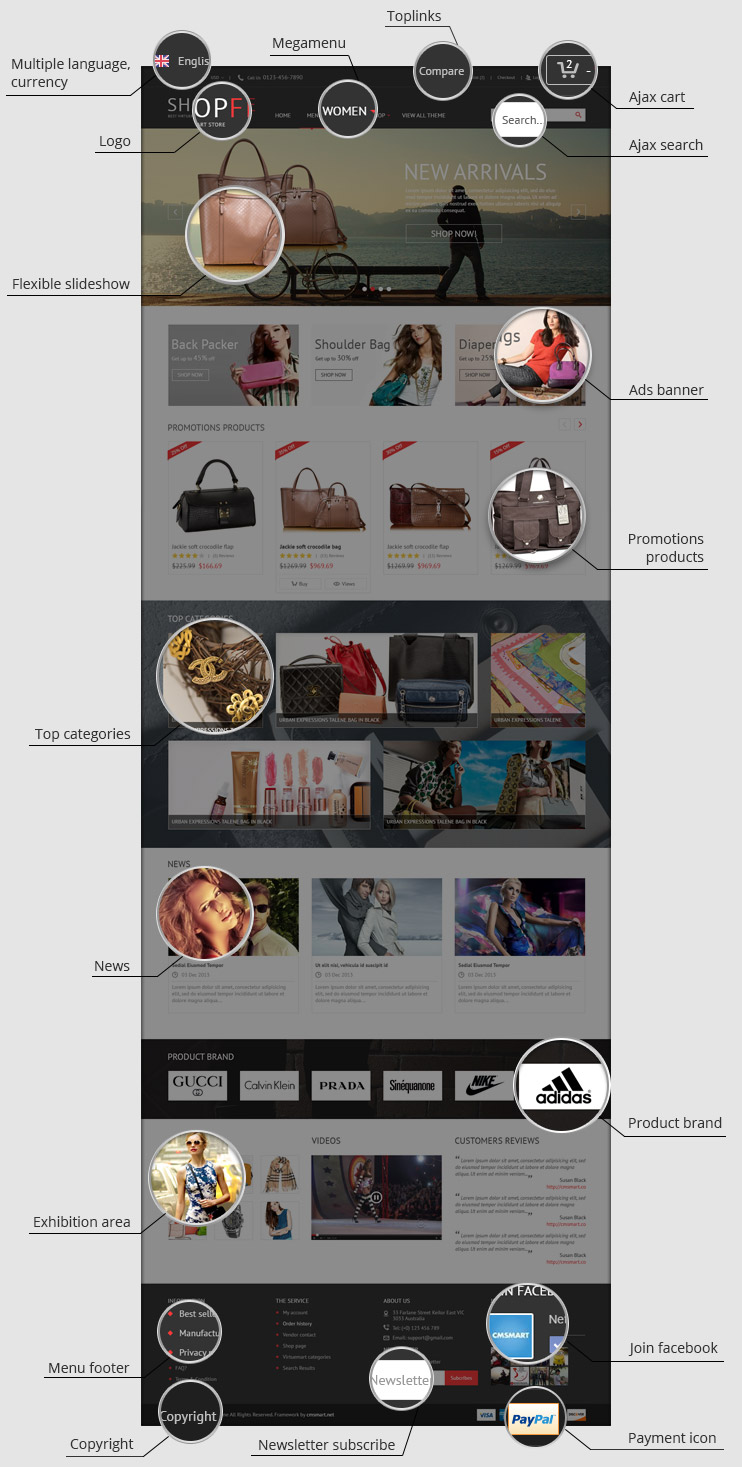 Detail Page
With a large space allows to you display image and detail of product comfortably, and show very cleanly and clearly on detail page.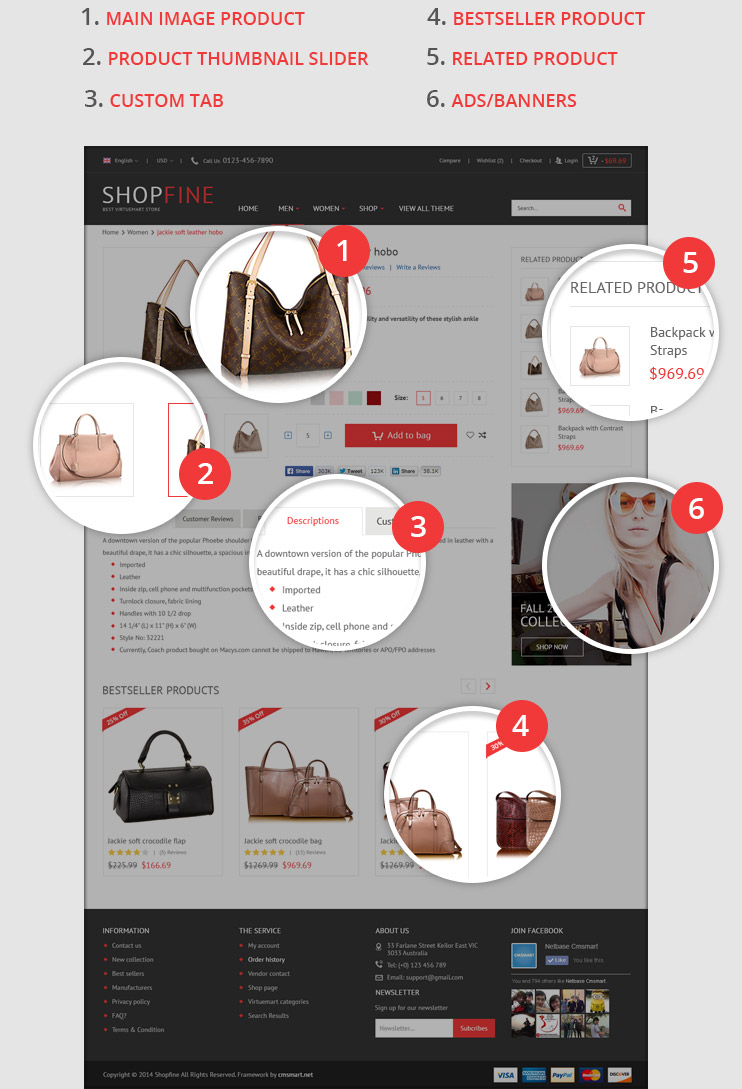 Ajax Cart
Allows customers to instantly add or check product without leaving the page.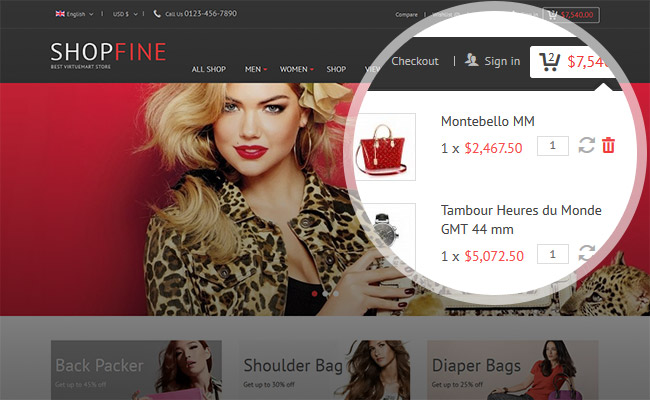 Ajax search
The search box is easy for customers to search by keywords, give them search results immediately, save big time, and bring customers good experience shopping on your shop.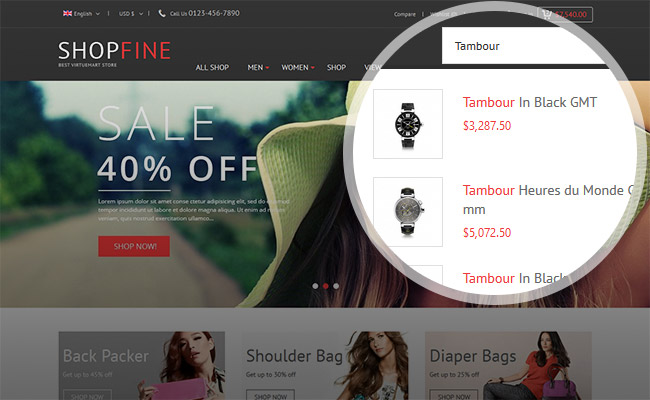 One page check out
Integrated one page check out to help customer reduce 6steps into one step just in only one page and save big time.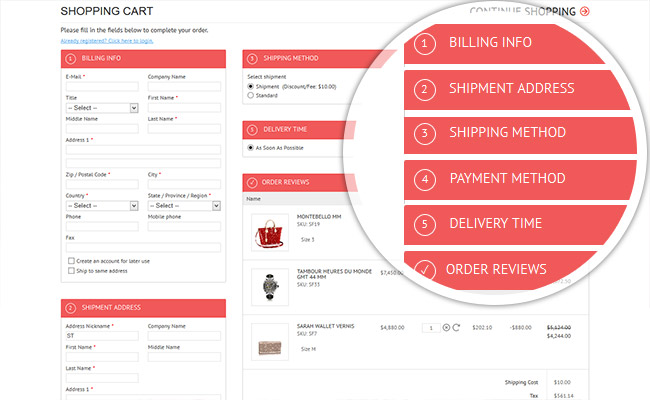 Responsive layout
It can adapt to any screen resolution with full functionality of your store.
Mega menu
Dropdown mega menu allows you to display a lot of product ranges on a menu bar. Your customer easily access products and categories just by hovering over the menu.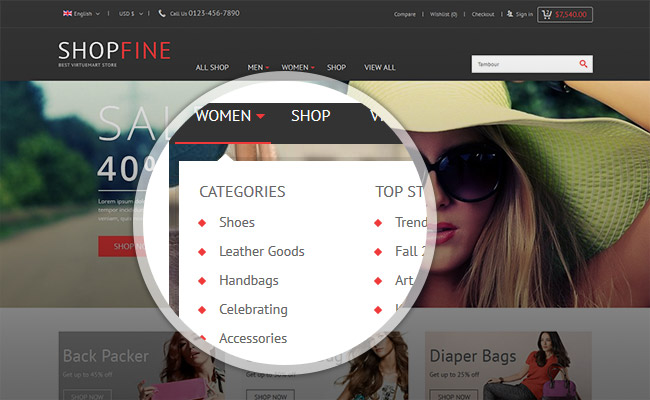 Quick view
Customer list + grid s instantly view detail product image and information more vivid and clearly.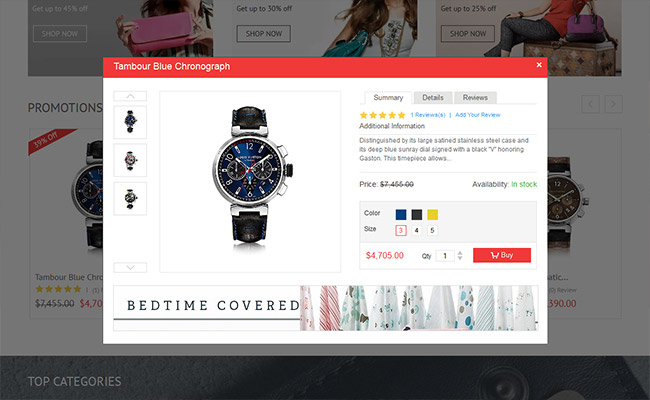 Category List/Grid layout
Two view styles allow customers to view products by List or Grid displayed creatively, and they will get more product detail information.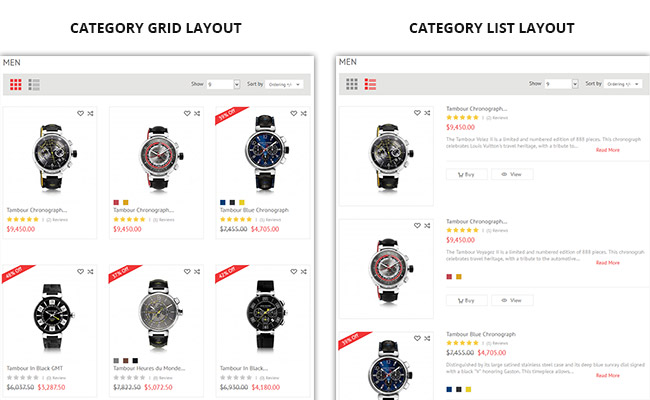 Header layout
The header is based on black color with combining impressively remarkable logo, Ajax search, Ajax cart at top , and mega menu, and multi languages, currencies.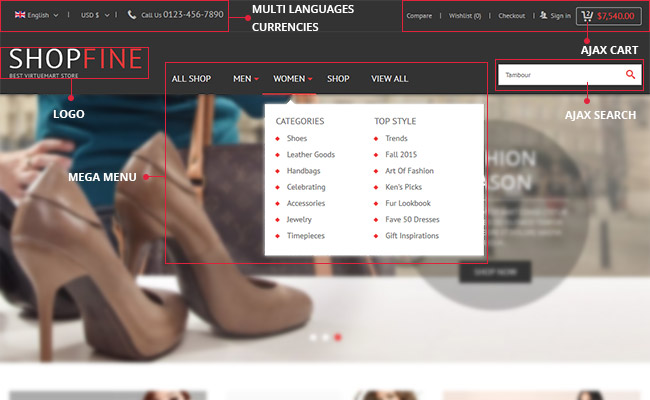 Footer layout
The footer is based on black color with usefully displaying by shop information included with links in each column you can display in backend easily.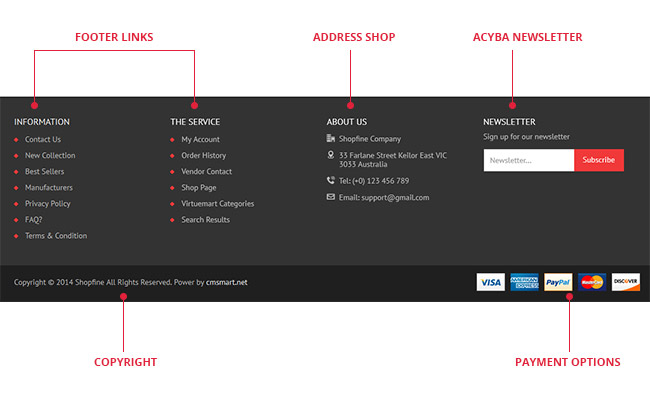 Home page slideshow
It is extremely flexible slideshow by full sliders with effect which is one of the most important features of website to focus on customer's attention.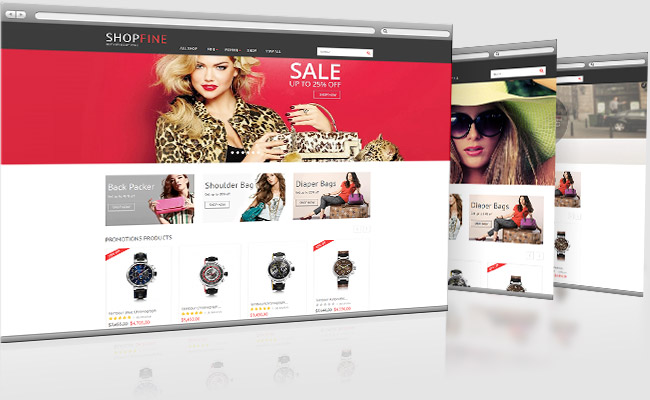 Product image zoom
Zoom Plug-in is the best way to help customers to check instantly product image more clearly.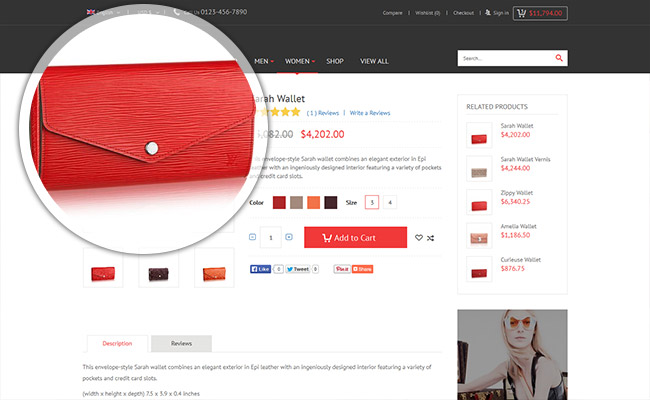 Color Swatch
It is available on product category which allows customer to view and choose color directly.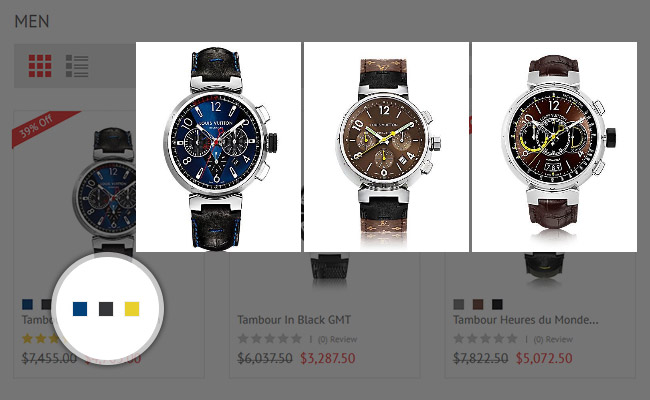 Slideshow product
Combination of many slideshow products which are included powerful effects that attract customer's attention at first sight. Especially Pre/Next buttons help customer change other products to view easily.

Popup login
Popup login form allows customer to login instantly without leaving page and them can turn on/off conveniently.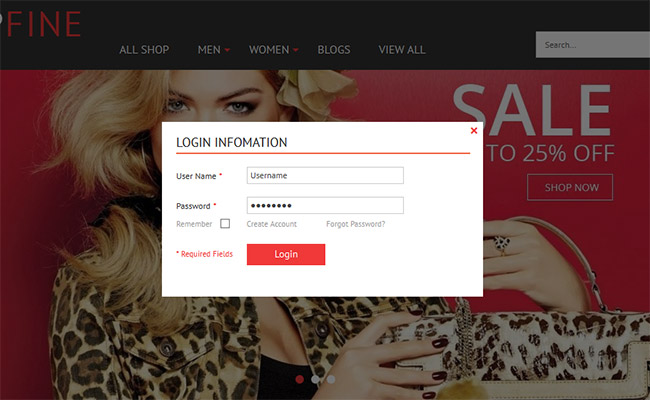 Blog with Comment
Customer can view comment in Blog, and they can conveniently write comment without any account.